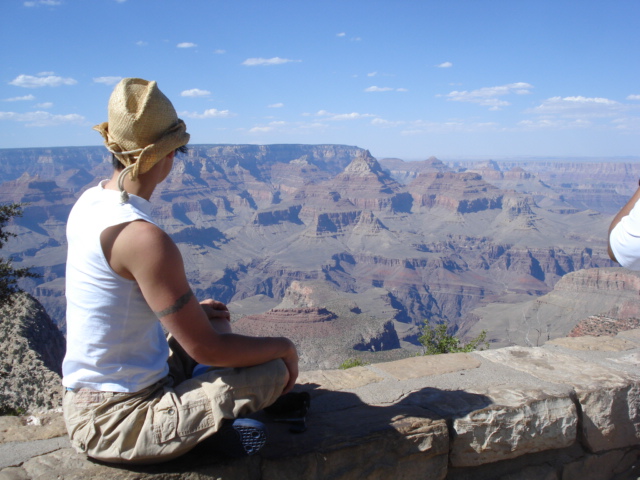 DISABLED LESBIAN PARENT MAKING THINGS HAPPEN…
Hello,
My name is Crystal Liston. I'm a gay, disabled parent of two stepsons who attend West Seattle schools and a member of your community who is very passionate about our schools. I'm so passionate in fact, that I have made it my mission to volunteer in every school in our district as I do not understand how a board member can govern a body of people they know nothing about. As of the 2018 - 2019 school year I have volunteered in twenty of our 103 schools. And as a volunteer I have noticed a disconnect in our school community as a whole. The reason I am running for school board is to lead a paradigm shift where schools interact and communicate with one another. A shift where the Seattle community is held accountable to participate and nurture our schools. A shift where school board members are active in the various schools and communicate to their students, parents and teachers. Instead of telling schools what they should be doing we ask, "We have resources. What do you need?" Another aspect to our school district that has become clear to me is the lack of equity. Why do some schools have band instruments for students but other schools do not? Why are social workers not in all of our schools to support our students with trauma and our faculty who needs support from their administration? Why has the current school board chosen to lay off school librarians? Why, as a progressive city, are we teaching a white controlled curriculum? I am a firm believer that our values are in our budget and our current school board is failing to represent our communities values. Maybe you are asking yourself, "What qualifies you to be on the school board?" My response is this, I can sit here and give you a list of my college degrees (I have two) and a list of my trade school certificates (I have one) but what qualifies me to be on the Seattle School Board is that I am a parent and that I am a Professional Volunteer. And what is a Seattle School Board member? An unpaid volunteer. So, in conclusion, if you are truly part of the movement for change then be vulnerable and courageous and vote for someone different. Vote for me, Crystal S. Liston. "Be bold. The mighty forces will come to your aid." Goethe said that.
JUNE 19, 2019
First thing to know about me is that I have the humility required to be an effective leader. Being disabled can be a humbling experience. There are days when asking for help can be a challenge for me and my ego. Back in 2016 I was fortunate to share in an experience where I learned about humility and vulnerability for which I am truly grateful. I later wrote an article, Disabled And (In)Dependent, about my experience. The reason I am including this story is because I want to show you an example of my definition of humility and humor and how I will bring both to the Seattle School Board.
Another fun fact: I once attempted to swim across Lake Washington. After years of hearing about 12 year old Kirkland kids swimming across during our summers I decided it was my turn. I even decided to incorporate my swim into a fundraiser to raise funds for, Polar Bear International, a non-profit that supports polar bear education and recovery. A buddy of mine was so supportive of my swim that she contacted The Issaquah Press to see if they would like to write an article about my disabled self swimming across the lake. I attempted the swim, and although I only made it two thirds of the way across (I got too cold to keep going), I was met with open arms, love, towels and warm beverages on the other side! I will bring this same spirit of striving and connection to improve education and opportunities for Seattle students.